A list of essential tips and guidelines for you as a home-stay student.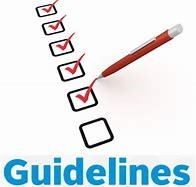 Importance of Communication
The most important ingredient for a happy and comfortable Homestay experience is "Communication". The Homestay family knows that your level of English may be limited, but they will try to understand your needs, and also tell you about what is required in a Homestay. This communication not only helps you with your English, but also helps to create a lasting friendship. Students are encouraged to ask as many questions as they like, and not remain silent if there is a problem. Good and frequent communication solves most issues!
About Australia and Aussies
Australia is a very diverse and multi-cultural country. Although there has been an early history of British occupation, there has been over the years a large influx of people from a variety of countries. Do not be surprised if your Homestay family originated from the United Kingdom, New Zealand, China, Italy, The Philippines, or South Africa. We are all Australians and will speak proper English in the home.
We also believe strongly in equality, and do not discriminate. Men and women are treated equally, and people's different religious beliefs are respected equally. In most cases, men and women both go out to work, and a wife is not expected to be the servant in the family. Everyone in the household, including the student, is expected to help with common chores such as tidying-up.
It is not uncommon for a single woman to live by herself, with or without children. Sometimes students may prefer to live in a full family, or with a single person.
In Australia, pets are common, especially in families that have younger children. Some pets live in the house, and in others, they are kept outside.
Being COURTEOUS and CONSIDERATE to others are the most important things to remember.
About Homestay
It may take one or two weeks to settle into living with a host family, and the experience should be positive for both you and the host family. Your host family will provide you with a comfortable room with your own bed, room for storage, clean linen and fresh towels, a fan for cooling or extra blankets for warmth depending on the climate, your meals, do your laundry, and your school transport if it is part of your homestay package.
Besides packing clothes and other belongings for your trip, students are expected to pack along their own personal toiletries such as a toothbrush and toothpaste, shampoo and conditioner, shower gel, deodorant, etc. Your homestay family will supply the general bathroom items such as soap for hand wash, toilet paper and facial tissue.
The basis of the Student and Homestay relationship is RESPECT and TRUST.
Expectations of Homestay Families
COURTESY


The Homestay is not a hotel, but a family. For this reason, it is courteous to advise the family about certain things that you will be doing, just as you would in your own home. For example, if you do not intend to eat dinner, you should advise the host mother before 5pm. If you will be going out at night, you should advise where you are going, and with whom, and the time you expect to return (this is also a Safety Issue). If you have obtained a Mobile Telephone, it is courteous to advise the family of the number so that they may contact you in an emergency. Please do not bang/slam doors in the home. Simply turn handles to open or close doors. Closing the doors loudly or talking loudly at night with other students, will upset host families especially if they are trying to sleep.

HOUSE RULES
Just like your own home, Homestay families will give you House Rules to help you settle into their home. These rules may be different to those in your own home and you may find them hard to understand. Ask your Homestay family to explain the reason behind the rule. In most cases you will find it easier to obey when the rule makes sense. Please ask your host mother if you would like a copy of the rules in writing.
The Host families are not servants, nor will they have servants. You may be expected to keep your room tidy and you may be expected to make your own breakfast from what is provided by the host in the home.
WATER RESTRICTIONS
Most places in Australia have water restrictions due to our very dry climate. Showers are generally limited to a maximum of 10 minutes and only 1 shower per day. Limits can be negotiated with your Host Family, and taking a bath is not encouraged. Please discuss with your Host Family about restrictions within the home.
BATHROOM USE
In most cases, you will be sharing a bathroom with other members of the family, or students. You will be required to keep it tidy. Some Australian homes do not have floor drains in the bathroom or toilet, so if you spill water on the floor you must wipe it dry so that the next person to go in there will not slip on the water and get hurt.
Please hang up your wet towel on the rack provided (generally in the bathroom). You must not place WET TOWELS in your bedroom, on the floor, or on furniture. Do not hang wet clothes in the wardrobe/cupboard/bedroom. Ask your host mother where you can hang wet clothes.
Be mindful of host family's property. Host families can charge students a fee for damage to the carpet or furniture or any damage to their home property caused by you.
INTERNET
In Australia the cost of the Internet is considered expensive as compared to other countries. Students are discouraged from conducting internet downloads, as this activity results in slower internet access. use of WIFI to communicate with family and friends and host families is preferred. Use of apps like WHATS APP, LINE, MESSENGER, is a great way to communicate with each other instead of using an Australian SIM card, when only staying for short periods of time.
PHONE
You must ask permission to use the home phone. You will be expected to pay for all telephone calls that you make from the home phone. Many families will help you obtain an International Calling Card that can be used to help you make International calls.
If you have a Mobile Telephone, please advise the family of its number, so they can reach you if they need to talk to you urgently. They will also give you their contact numbers.
MEALS
Your homestay family will provide you with meals as per your selected meal package. Many Australian family members prepare their own breakfast. Please help yourself to breakfast if your family does this. (For example: toast, cereal, juice, fruit, yoghurt, etc.) Lunch is often prepared sandwiches, a snack and a piece of fruit. Dinner will be a set time in the evening, and is the time when the whole family gets together and talks about their day. This is the best time for the student to interact with the family, and practice their English language skills. If there are students from the same nationality staying in the same host family, students must speak English during meal times otherwise host family will feel uncomfortable. The evening meal is often a time when the family discusses the day's events and has a general talk time. In Australia it is not polite to eat noisy or to burp loudly whilst eating and drinking. If you are unable to be at the Homestay for dinner, it is polite to telephone by at least 5:00pm to let the family know this.
LIGHTS ON WHEN SLEEPING
If you wish to have a light on when sleeping, please ask your host family, as they may have a special light for this. It is usual to sleep with the lights off in Australia and considered wasteful of energy resources to leave lights on all night. You must turn off lights when you leave your room during the day.
USING HOST FAMILY'S THINGS
If you wish to use items that belong to the host family, it is respectful to first ask. They can then show you how to use them correctly. If you break something that you have used, you may be required to pay for its replacement.
HEATER USE
The use of heaters in Queensland is not common as the temperatures do not normally get very cold. Most households will simply provide extra blankets. Please ask before you use a heater as electricity costs are very high, and never leave the heater on if you are going to bed.
RECYCLING
Many people in Australia use Recycle Bins to put recyclable rubbish. If your host family has these special bins, please make use of them.
SECURITY
It is very important to lock all doors and windows of the home if you are the last to leave. Some families may give you the key to their home, so please take special care of these. Host families can charge students the cost of replacing lost keys.
STUDENT'S FAMILY MEMBERS
If you plan to have a family member stay in Australia then please advise us (ESI) who will assist in finding suitable accommodation. At times, if given enough notice perhaps they will be able to stay with your host family, this will depend on the availability of the host family at the time.
INAPPROPRIATE QUESTIONS
Asking personal questions can sometimes c ause embarrassment. In Australia it is considered impolite to ask a person's age, occupation or religion. It is also impolite to ask how much money someone earns or whether they own their own home. To tell someone they are fat or ugly is considered extremely rude. Australians respect each other and recognise friends and relations as equals.
GUESTS
If you would like to have a guest visit please ask your Homestay family if it is alright. You should not invite a friend to stay overnight. Please don't forget that you are in somebody's home, and not a hotel.
SMOKING
Smoking may be allowed at some Homestay families, if it is allowed there will be restrictions as to where you can smoke in the home.
Queensland has strict smoking laws please see below:
no-smoking anywhere inside pubs, clubs, restaurants and workplaces

no-smoking in commercial outdoor eating or drinking areas

no-smoking in outdoor public places such as patrolled beaches, children's playground equipment, major sport stadiums and within 4 metres of non-residential building entrances

no sales of tobacco products to children under 18 years of age

tobacco vending machines must be located in bar or poker machine areas only.

ABIDING BY LAW


All students are expected to be aware and abide by the laws of Australia, for example, respect legal age of drinking, no theft, no possession of drugs, wear a bicycle helmet, etc. If students break the law they will be removed immediately from Homestay, may face legal charges and could face prosecution which can lead to being deported.

ALCOHOL AND DRUGS
The legal age for drinking alcohol in Australia is eighteen (18) years. There are heavy fines for people who drive while under the influence of alcohol. Full Licence Drivers are permitted to drive with a blood alcohol content of less than. 0.05%, this is approximately one glass of beer. All drivers may be stopped and tested by police to see if they have been drinking. In Australian hotels and bars, you should expect to pay for each drink as you buy it. The Australian custom of "shouting" means that if someone buys you a drink you are expected to "shout" him or her back by buying them a drink. If you wish to bring alcohol into your host family's home please ask permission first. If alcohol is offered, you may choose if you wish to drink it or not.
The use of drugs and drug trafficking is illegal in Australia and carries heavy penalties.
HYGIENE


In Australia it is not acceptable to spit. If you need to spit please leave the room and use the bathroom/toilet. It is considered polite to blow your nose into a handker chief or tissue but it is not polite to sniff.
It is usual to sit on the toilet seat in Australia. Please do not stand on the toilet seat as you may break it. Please leave the toilet clean and tidy as you find it. Always remember to flush the toilet after you have used it and to wash your hands thoroughly afterwards.
BEING UNHAPPY


It is normal to feel a little nervous and scared when first going into Homestay. Please allow yourself some time to get used to the new environment and the family. If there are still problems, please contact the Homestay Coordinator for help. It is not always possible to move to a new Homestay immediately. The right family has to be located and advised, and must prepare for your arrival.
If you have a problem, remember to COMMUNICATE with your Host Family – This may solve your problems!